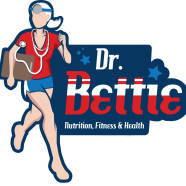 The phone call came on what seemed to be an otherwise typical busy day in the hospital.  "I've got a bit of an unusual case here, " the emergency room physician began.  "A 42 year-old woman was found down at the gym…"
I had a fleeting thought of "jeez, I hope I don't know her", but refocused my attention on the rest of my colleague's information.  This certainly was an unusual case…  He described her as a fit looking woman, who had no signs to suggest that she otherwise had a heart problem.  However, we both had a high level of suspicion that she may have suffered a heart-related event.  
We made a quick plan over the phone, and I immediately headed to the emergency room to take a look at her.  It was moments later that yes, indeed, our Jane Doe was someone that I knew.  But not only was she someone that I knew… she was one of my closest friends.
It is always difficult to see individuals arrive in such a critical state of illness.  They have wires and tubes attached to their bodies.  Though they are draped hastily in a hospital gown, there is no room for modesty, and some level of unintentional exposure is inevitable.  There may be bruises or blood.  They may be agitated and moving their limbs in awkward and uncoordinated ways.  This was not the way my friend was supposed to look.  Even though I knew she was not in a state to hear me, I promised her that we would sort this out.  I swiftly placed a hollow tube into her artery and thread my way to the blood vessels supplying her heart.  When the dye that illuminated her arteries clearly suggested the culprit, I must admit that I felt some level of shock:  My friend had, indeed, experienced a heart attack.
Recent studies suggest that we are becoming more aware of the fact that heart disease remains the number one killer of women in America.  While one in 31 women dies from breast cancer each year, heart disease claims the lives of one in three.   This is equivalent to roughly one death each minute.  Unfortunately, studies also suggest that younger women are less aware of the importance of heart disease compared to older women.  This is extremely important, as heart disease affects all ages, and raising awareness may save lives.  
Like my friend, heart disease can affect healthy, fit individuals who abide by good eating habits and have never smoked a cigarette.  Yet there are other more subtle risk factors, such as knowing your family history and your blood cholesterol numbers, that are important to recognize.  It is also important to understand that symptoms of heart disease may be atypical – and may be mistaken for anxiety, gut pain, or just general fatigue.  We need to listen to our bodies.  We need to listen to each other.  We need to know our own risk factors, and we need to discuss these with our medical providers.
It is with great relief, awe and gratitude that I can share my friend's story and her happy ending.  She is now home with her beautiful family, and her heart is beginning to heal.  She has returned to work, and has started some light exercise with our cardiac rehabilitation program (which she described to me as "fun").  She continues to inspire us all, and has generously agreed to share her story with our community.  This weekend, the USATF Cross Country National Championship running races will be held in Bend, Oregon, and our own Boise Betties women's running team will be racing in her honor – and to raise awareness of heart disease for all women, young and old.  
Dr. Jennifer S. Anderson, MD, PhD, FACC is a cardiologist at Saint Alphonsus Heart Institute.  She specializes in exercise and sports cardiology, women's heart care, prevention and lipid management.